Returning to No Home

China's returned migrant children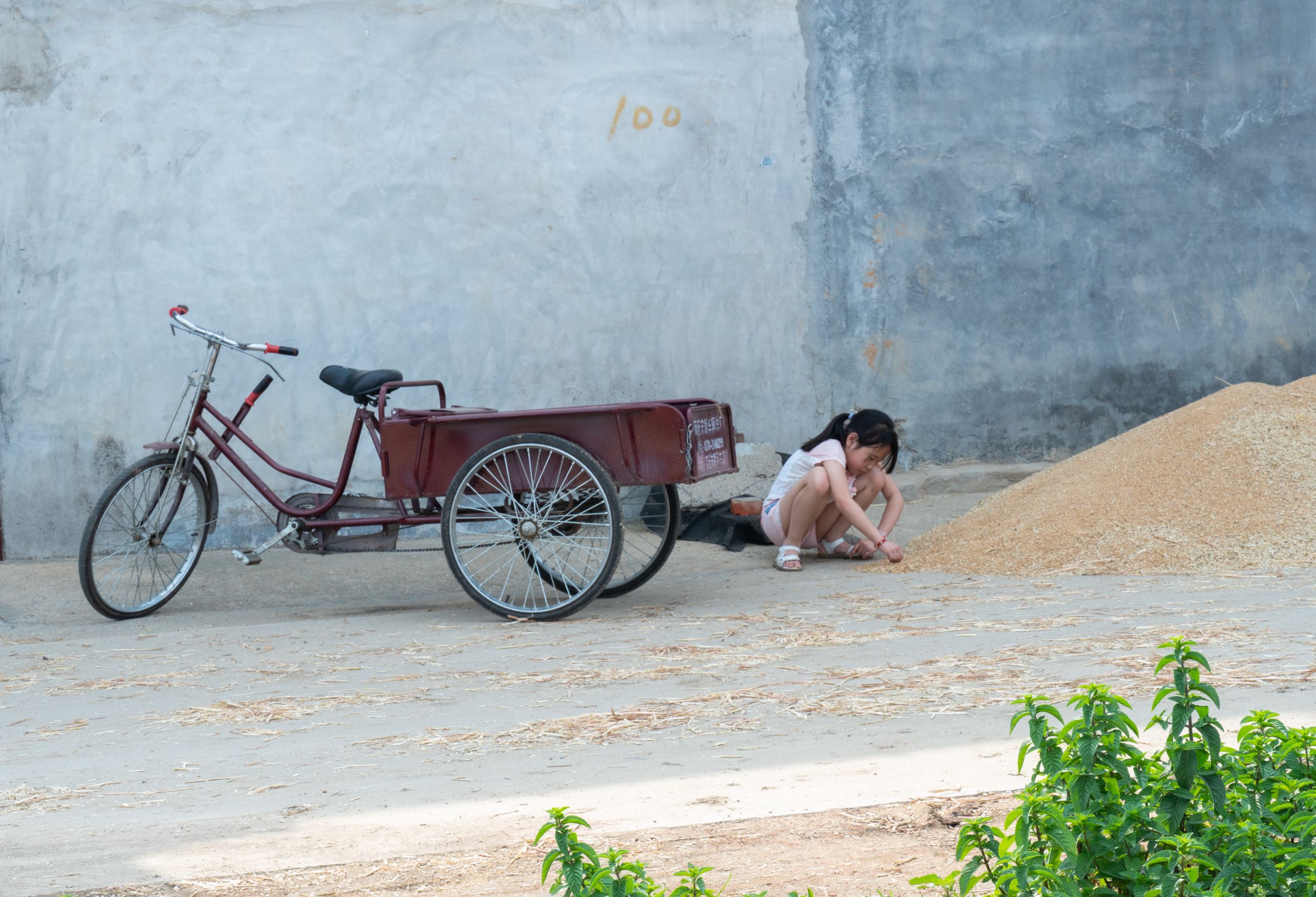 A migrant child has been sent back from Beijing to her rural hometown.
A migrant child has been sent back from Beijing to her rural hometown.
XINACHENG, Henan, and Beijing— Xiangcheng County in central China is already hot in June, but 14-year-old Jingyi didn't care about walking under the blazing sun, she was too excited about the approaching summer vacation because she was about to go to Beijing for her holiday. For Jingyi, Beijing is not a tourist destination. It is the place she regards as home. She is familiar with the city, but more importantly, her parents and best friends are in the city. 
Jingyi and her younger sister returned to their hometown in Henan several years ago, but they still called Beijing home. Yes, the holiday destination of this 14-year-old girl is the city where she grew up. "As soon as I am on a summer vacation, I will ask my father to book bus tickets to Beijing. I don't want to wait even for one day," Jingyi said.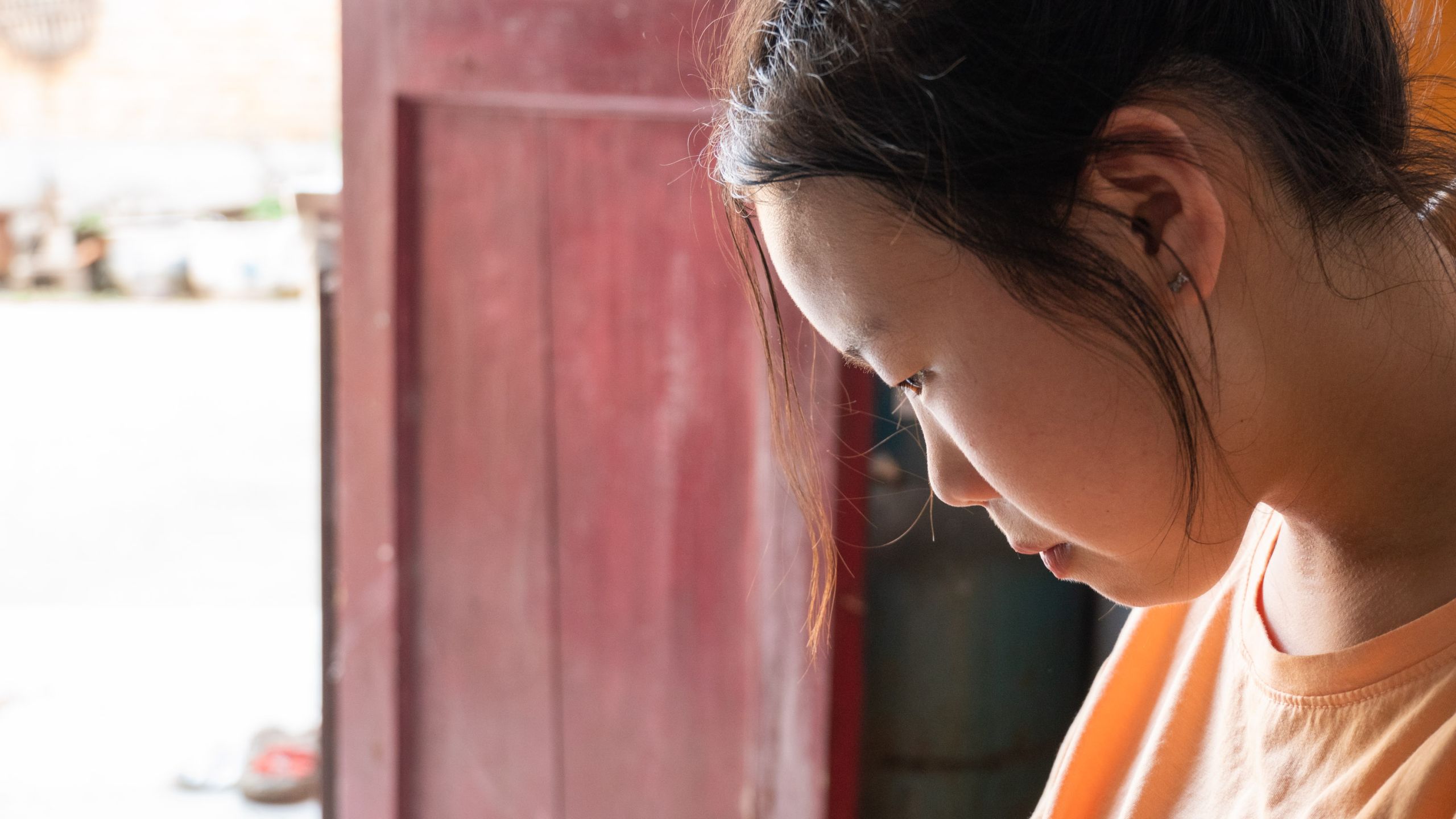 Jingyi, a 14-year-old girl, returned to Henan from Beijing at the age of eleven.
Jingyi, a 14-year-old girl, returned to Henan from Beijing at the age of eleven.
Jingyi is one of millions of migrant children in China. Since the age of three, she has followed her parents to live in Beijing. Like many girls growing up in the city, Jingyi is fond of singing and dancing since her childhood. Her dream is to be accepted into Beijing Film Academy and to work as an actress. However, this art-loving girl never imagined that her simple childhood would suffer from a dramatic change only for the reason that she does not have a Beijing hukou(a residency permit which allows its holder to access social services in the place where the person lives).  In order to continue their studies, Jingyi and her younger sister were suddenly forced to separate from their parents and friends three years ago. They went to an unfamiliar rural county, which they should call "hometown."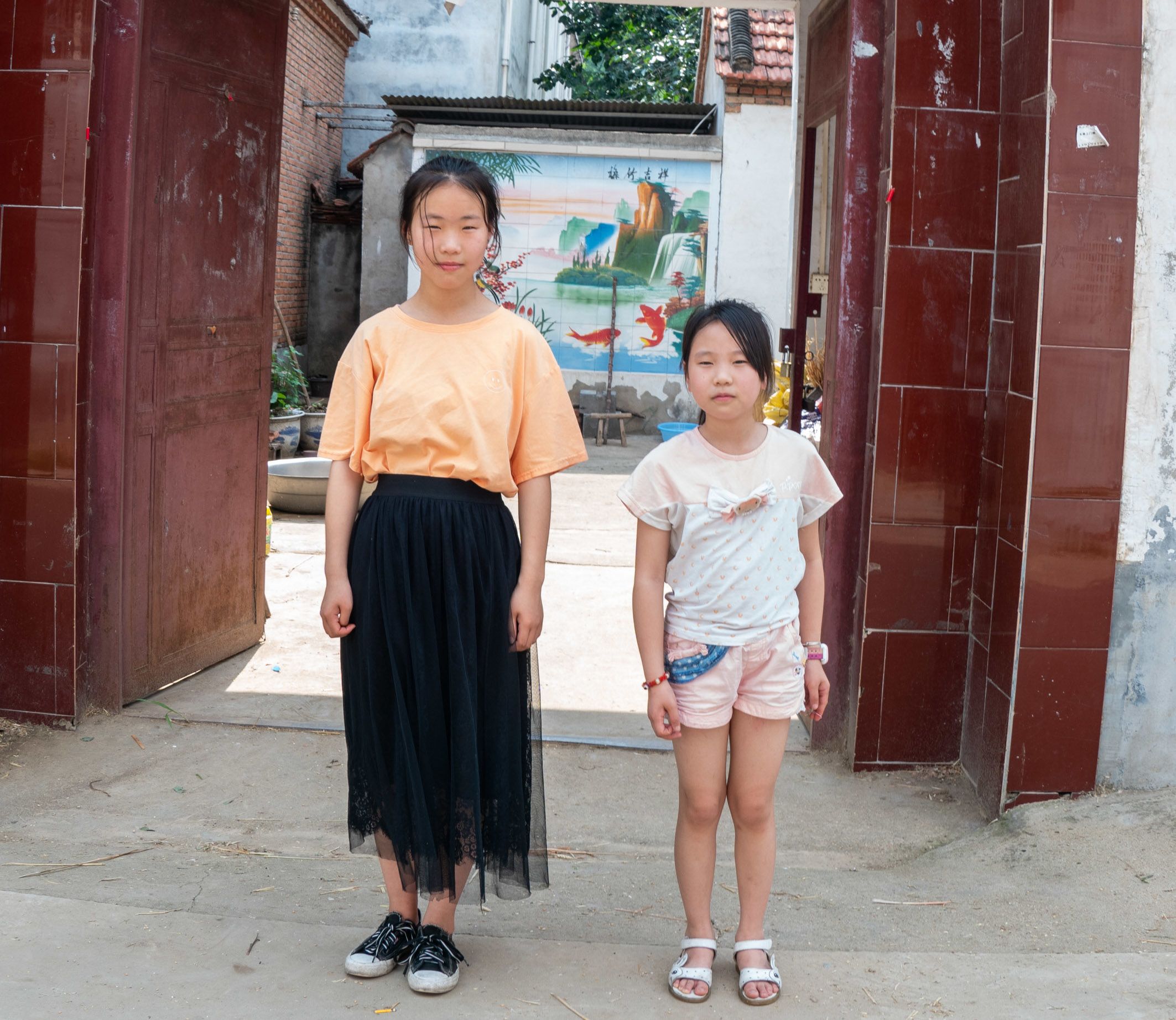 According to a recent report,  a population of about 70,000 migrant children within the age range 10-14 in the first-tier cities (Beijing, Shanghai, Guangzhou, and Shenzhen) would be sent back to their rural hometowns each year. When they return to their hometowns, many of them will become left-behind children, live on their own in rural villages when their parents work in urban areas. However, they differ from left-behind children in that they grew up in urban areas. In addition to being separated from parents, they must also experience the urban-rural cultural divide.
Due to the policy barriers, many school-age migrant children are facing challenges accessing public schools in cities, and have slim chances to take part in the Gaokao, the college entrance examination, held in their migration destination.  In order to seize the opportunity to take the examination in the future, many migrant children can only return to their hometowns to continue their studies because they can only take the Gaokao at the location where their household is registered. Like many young Chinese returnees, after Jingyi's parents decided to send their daughters back to the countryside, the lives of these two girls changed completely.
A short documentary about Jingyi's journey between Beijing and Henan.
A short documentary about Jingyi's journey between Beijing and Henan.
That summer vacation three years ago, was one of the most challenging moments for Jingyi and her sister. They could not forget the holiday because the two girls growing up in the city suddenly turned out to be left-behind children in the countryside.
Although the Ministry of Education of China has issued numerous policies to protect the education right for migrant children, the specific measures are prescribed by local Governments. In order to limit the growth of the population, the education policies stipulated by some megacities in China have been affected by population regulation policies.
In accordance with the latest data obtained from the Beijing Municipal Bureau of Statistics, in 2017, 23,000 elementary school graduates without a Beijing hukou were not enrolled in junior high schools in the capital. The number accounts for 45.5% of the total number of migrant children graduating from primary schools in Beijing that year. "Among these graduates, some went to Hebei for schooling, a small segment dropped out of school," says Wei Jiayu, the lead researcher of the New Citizen Program. "Most of them have returned to their hometowns."
After returning to the countryside, many migrant children have almost no family life or social life. It is less likely that the teachers and classmates in rural schools would accept them. Therefore, they are a group of children who are marginalized in their hometowns.  Meanwhile, it seems that few parents pay attention to the mental health of their children in addition to caring about their personal safety and academic performance. "This is what we call a serious lack of family education," says Heran, Head of the Returning Migrant Children Research Project of the New Citizen Program.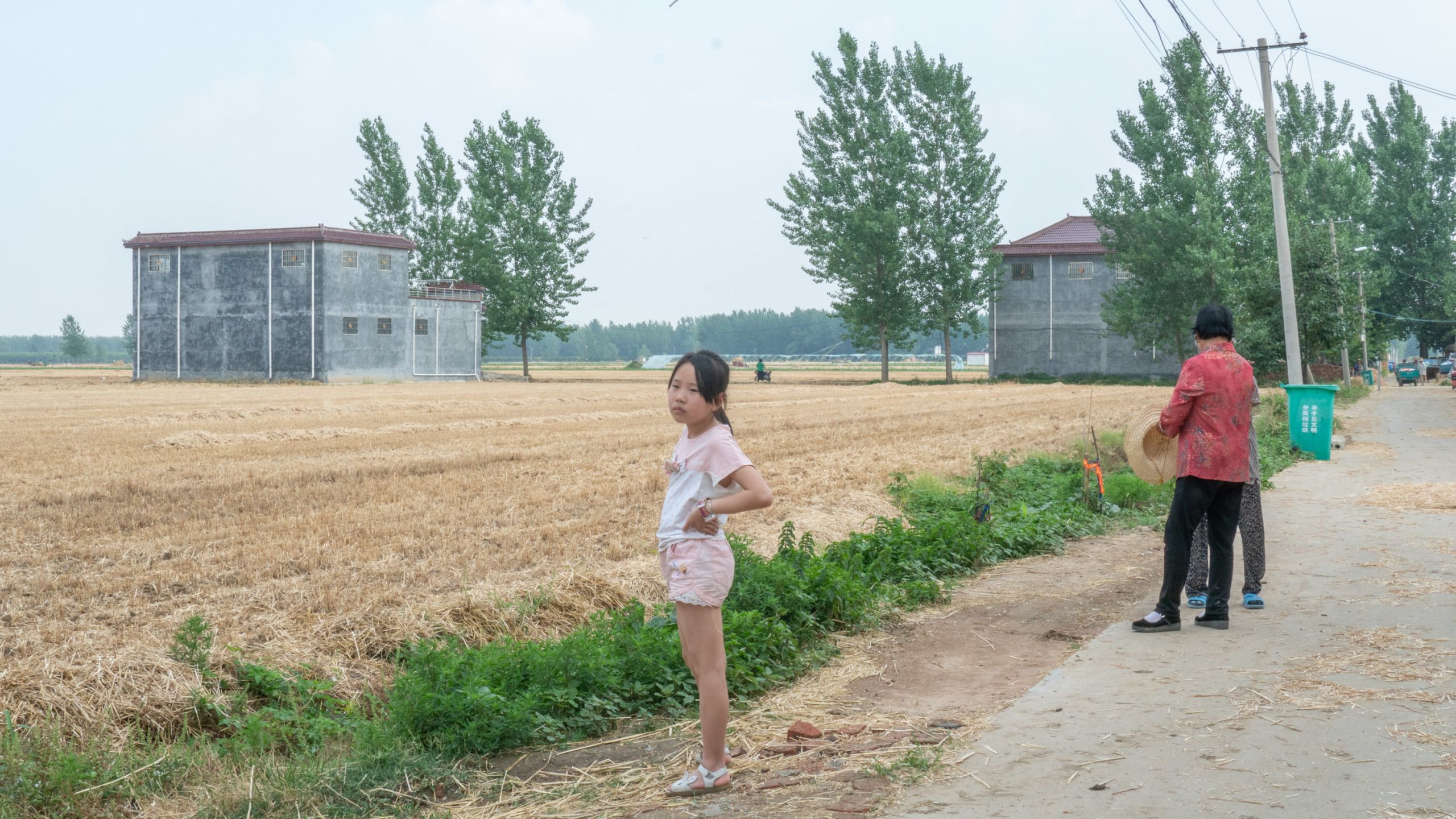 Siyi, Jingyi's younger sister, returned to Henan from Beijing with her sister three years ago.
Siyi, Jingyi's younger sister, returned to Henan from Beijing with her sister three years ago.
"As long as the children are safe in their hometowns, many parents would regard the condition of their children as being acceptable," Heran said. "However, they fail to be aware of the pain and stress that is suffered by their kids." These migrant children, who have long been accustomed to the simple lifestyle of small families in the urban areas, have no idea about the clan culture in a rural area. And suddenly they have to be forced to live alone in the rural counties where the complex interpersonal relationships are emphasized. "For me, the most difficult thing to accept in my hometown is the criticism from my relatives," Jingyi said. "They always try to control me, but I don't even know them."   
According to a research report, many returned migrant children would be confronted with more challenges and dilemmas in comparison with other children. It seems that returning from the cities to their rural hometown, especially when the child returns home alone, would consequently increase the risk of depression, and reduce the level of self-esteem and resilience. It increases their risk to be victims and even bullies in school. Due to the weak supervision from guardians and the discontinuity of education, the learning attitude of some returned migrant children has turned out to be less favorable.  The average academic performance of returned migrant children is worse than that of left-behind children and non-left-behind children.
"If returning to their rural hometown is the only choice for them, then a psychological counseling team in each rural county should be set up," Heran said. "'Left-behind' is essentially a kind of harm to the children. Few parents can be aware of their children's psychological demands, and few teachers in rural schools would attach importance to the mental health of students. Therefore, psychological support is of great necessity for the children within this age group, especially those who are not accompanied by family members."
Heran told us that if there is no support for these returned migrant children, they could only solve problems by finding their own ways. In such a case, it would be less likely for them to learn the ability to handle interpersonal relationships as they grow up. They would be inclined to overprotect themselves and push others away when they encounter difficulties in the future.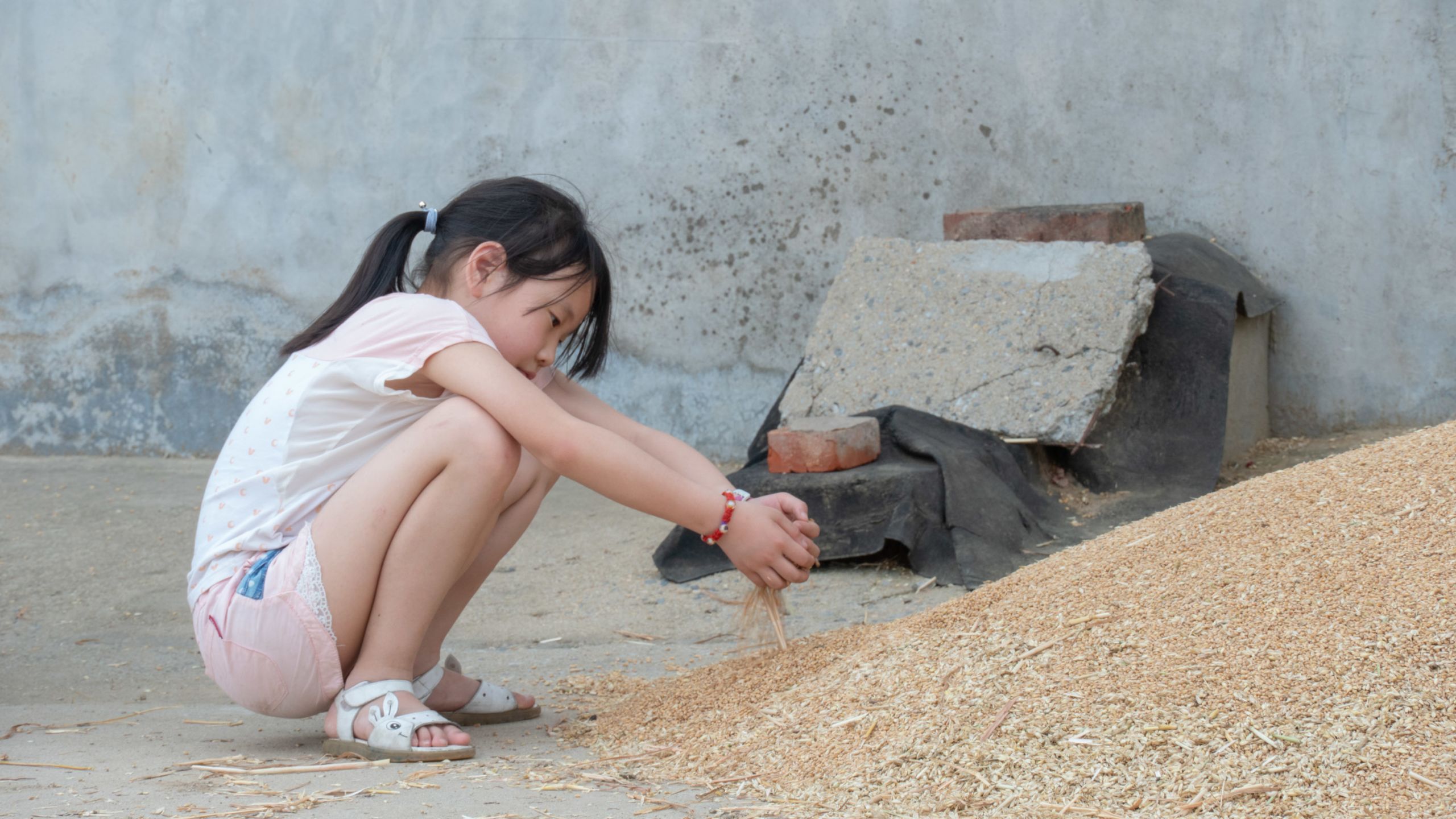 Siyi playing alone in the countryside.
Siyi playing alone in the countryside.
Over the years, Jingyi has been pleading with her parents to allow her to return to the capital. Despite her daughter's request, Jingyi's mother could not do anything. What she hopes is that her daughter could adapt to life in Henan as soon as possible. "My children can't stay in Beijing,"Jingyi's mother said. "They would have no future if they stay in the city."
If a better future means getting into a good collage, and having a nice job, unfortunately, these migrant youths are less likely to be admitted to an ideal university, because of their insufficient academic performance after returning to their rural hometowns. "I don't know what my mother's so-called future is," says Jingyi, whose own destiny depends on her mother's decision. "The only thing I want right now is that I can go back to Beijing and live with my parents."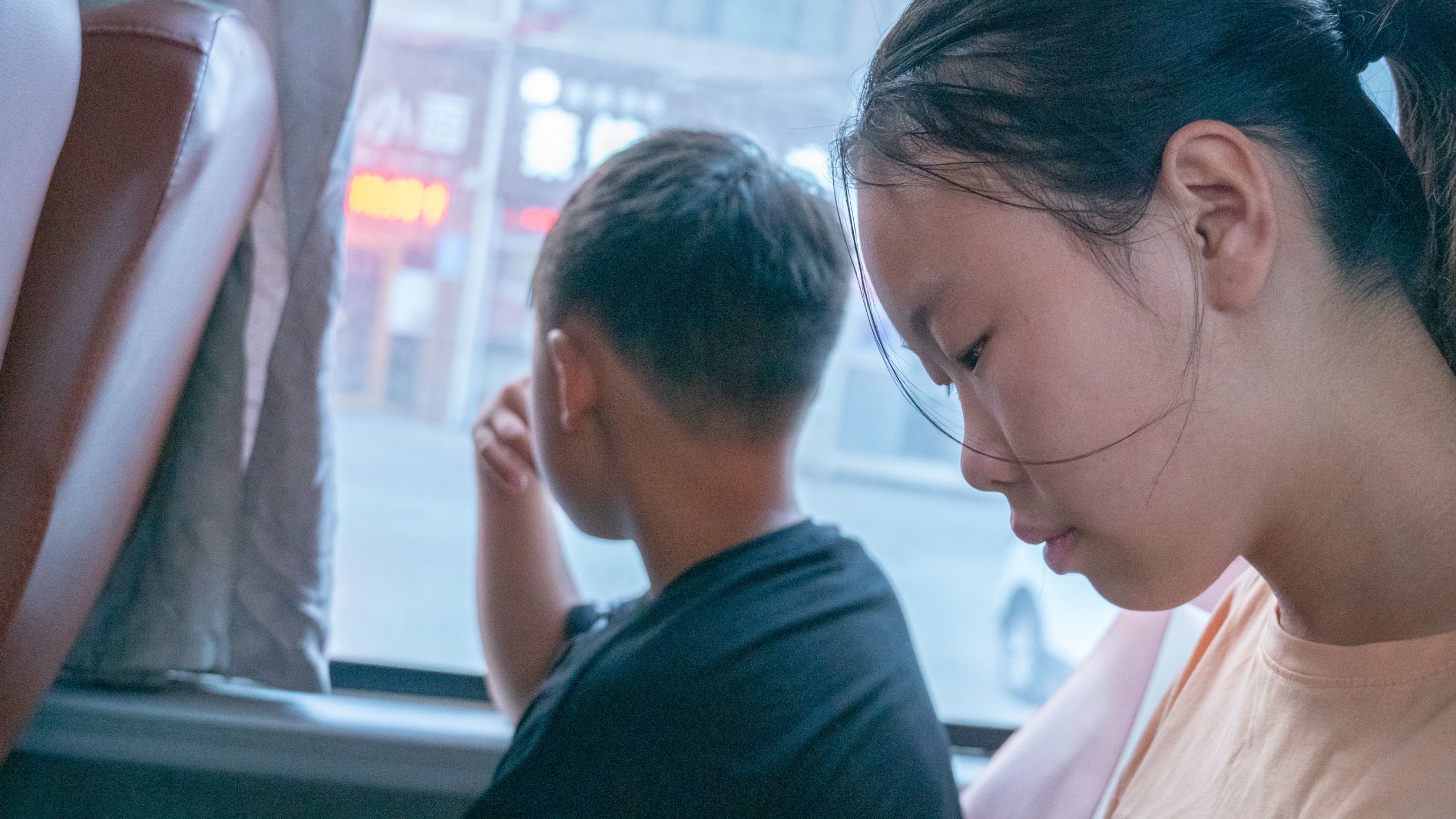 Jingyi and her cousin are on a long-distance bus bound for Beijing.
Jingyi and her cousin are on a long-distance bus bound for Beijing.